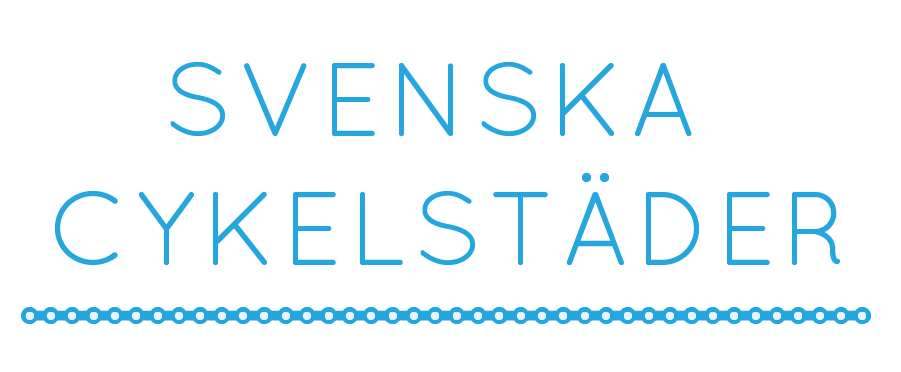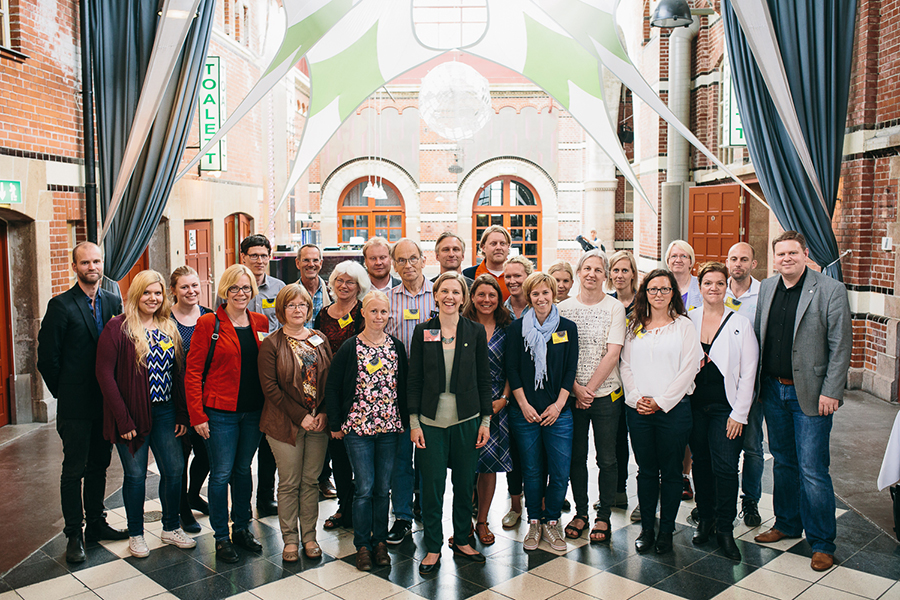 We are the best cities for cycling in Sweden.
And improving.
Swedish Cycling Cities
Svenska Cykelstäder (eng. Swedish Cycling Cities) is an association composed of Sweden's most ambitious municipalities and organizations dedicated to working for increased and safer cycling. This is a historic opportunity to collaboratively promote accessible, healthy, sustainable and human cities. Gathering the best contributors in the field provides the opportunity to take development to the next level. The 28 municipalities are national leaders in promoting daily cycling. The association is supported by 7 associate members: companies which lead the private sector's conversion to working with cycling.
During 2014 some of Sweden's best and most ambitious cycling municipalities created a network. The goal was to create cooperation and knowledge exchange between the best municipalities and highlight Swedish best practices in cycling. The initiative for the association came from Malmö municipality together with cycling interest groups Svensk Cykling (eng. Swedish Cycling) and Cykelfrämjandet (eng. The Swedish Cycling Advocacy Organisation). The network became an association May 4, 2015.
The association will increase the bicycle's share of transportation, make it easier, safer, and more fun to ride in Swedish cities and increase cyclists' status in planning practices at the municipal, regional, and national level. The shared vision is that bicycles will account for half of all trips shorter than five kilometers. The association works strategically with opinion forming, knowledge exchange and collaboration.
Cycling facts
Cycling is increasing in Swedish cities

Cycling investments are rewarding for society

More and more funds are spent on cycling
The Board
Henrik Oretorp, president, (Center Party), Halmstad
Emma Berginger, vice president, (Green Party), Lund
Thomas Rödin, (Green Party), Helsingborg
Lenita Ericson, (Social Democrats), Luleå
Anders Samuelsson, (Center Party), Jönköping
Mikael Vilbaste, (Green Party),  Västerås
Moa Rasmusson, (Liberals), Sollentuna
Elias Aguirre, (Social Democrats), Linköping
Margaretha Wedin, (Center Party), Gävle
The Cycling Cities
Associate members
Send us a message!
Address:
Klara Norra Kyrkogata 31
Box 22 307
104 22 Stockholm

Telephone:
Emil Törnsten (Kansli, Svensk Cykling): +46 73-324 77 84